Through AI, purchase and our own breeding we have been fortunate to have been able to carefully choose each Ram for the genetic contribution it will make to the flock.
Whilst not an exhaustive list, below are some of the most widely used Sires in recent years.
Please click on the name to open the latest BASCO page displaying the latest EBV figures and pedigree information.
Kimbolton Yabba Dabba Doo
The highest index Ram lamb we have bred to date, sired by Va Va Voom he is a rare combination of good looks and figures. In 2016 he was unbeaten in his show classes.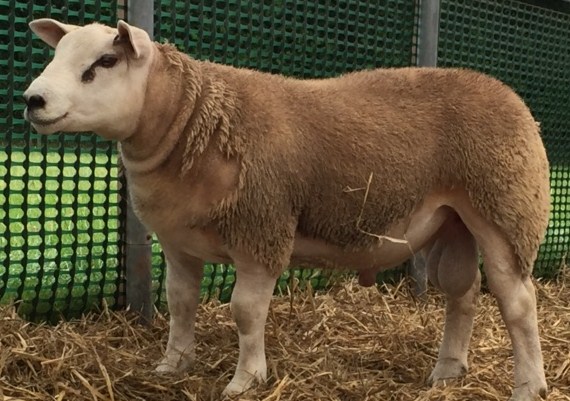 Kimbolton Yeoman a Goldies Supreme sired lamb from Warriors dam a real carcass lamb.
Hollyford Vroom Vroom a Goldies Supreme sired lamb with great presence, muscling and power.
Kimbolton Warrior
Warrior was sired by Cambwell Trademark out of a well muscled homebred ewe that contained the proven breeding of both Wallington Special Brew and Roxburgh Spitfire.  He is the fastest growing lamb we have ever bred. From birth to scanning at 21 weeks of age he AVERAGED 510g/day!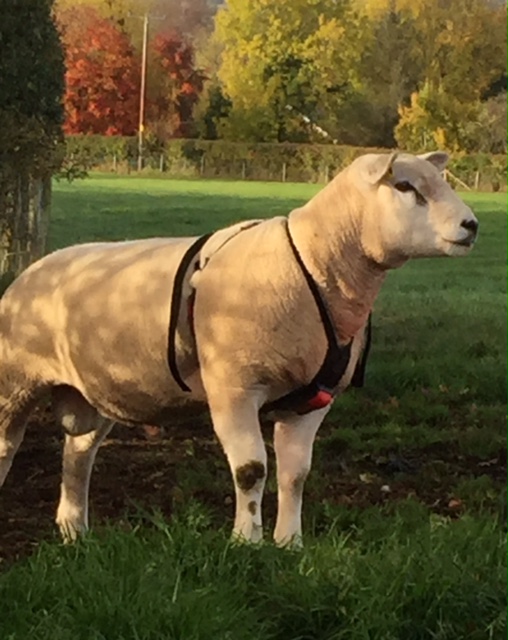 Va Va Voom is an outstanding looking, well muscled and correct Ram by Avon Vale Real Deal out of an Ettrick ewe from Gordon Gray's best GGH 08027 line.
His first crop of lambs were very pleasing  with the first two sons selling for 1,400gn and 1,500 (for a half share). As a result of his 2015 lamb crop Va Va Voom became the second highest index senior sire in the breed and attracted the attention of John Elliot  who purchased him privately in 2015 for a significant undisclosed four figure sum.
Wallington Vigilante
Purchased privately from the Wallington Flock, Vigilante was the second highest index Ram lamb in the breed in 2014. He has a great carcase, pedigree as well as outstanding figures.
He was sired by Wallington Talisman (who has been successfully used in our flock previously) from one of Wallington's best and most consistent female lines PHN09035.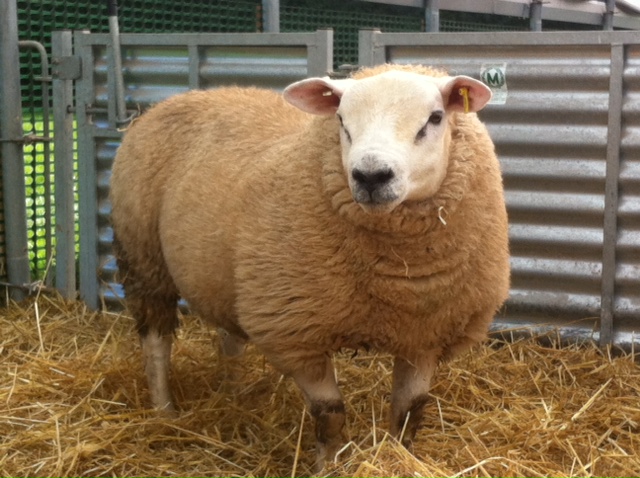 Kimbolton Venturer
Sold for £4,000 with a half share retained Venturer is another Ram by Avon Vale Real Deal but this time from our favourite Grey Peel Ewe who is by Cambwell Osprey. Venturer is a long, clean Ram who produces lambs that grow quickly.
Avon Vale Real Deal
We were fortunate to acquire semen for Real Deal from the Mitchell family in 2013 when he was the top stock sire in the Texel Breed.
He really clicked with our ewes and the lambs produced have been structurally correct with a fantastic combination of great carcase and figures across all key traits.  The progeny taken to sales have been well received by both commercial and pedigree breeders. His top three sons were used in 2014 and many females have been retained.
Wallington Special Brew
Purchased in 2012 with a broad deep carcase, a huge gigot as well as being positive for fat, he compliments the Spitfire ewes well. His pedigree includes the highest ever index ram bred by Lumbylaw. He has become a proven breeder for us and has produced Shearling Rams that have sold for 2,100gn, the top price at the 2013 English National Sale.
Purchased at the English National Sale, Untouchable has a tremendous pedigree and looks to match.
He was the highest indexed lamb sired by 40,000gn Cambwell Rob Roy in 2013 and his dam is the 4,400gn Cambwell Ewe that sold at the Grey Peel dispersal sale (which I wanted to buy but chickened out!). He is a real carcase improver that also stamps distinctive black tear drops on his offspring retaining the true Texel type.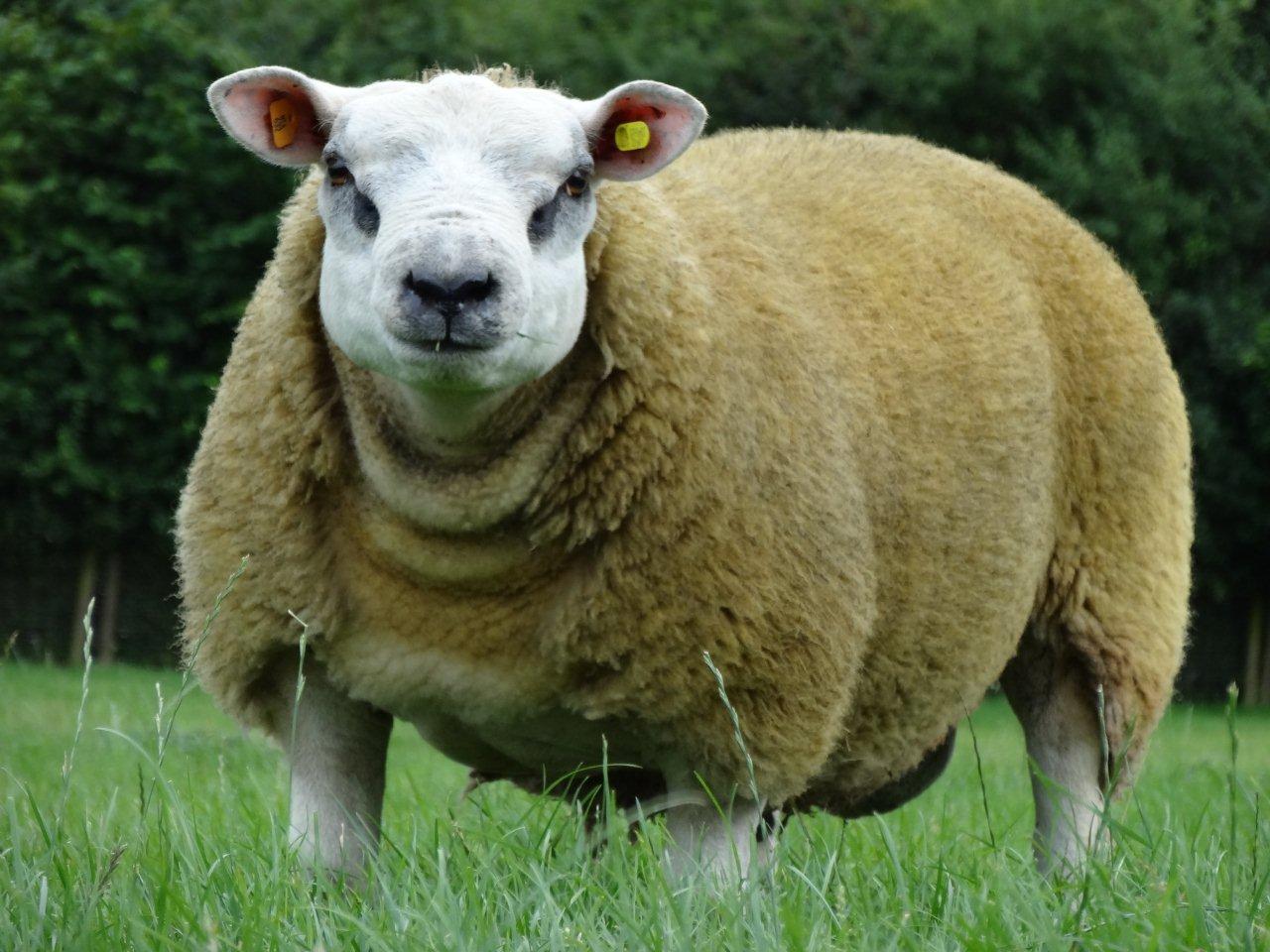 Roxburgh Spitfire
Spitfire was the highest index ram lamb recorded by Signet in the Texel breed for 2011 and was jointly purchased for 3,000gn at the English National Sale that year.  He has produced long,  fast growing, lean offspring that lamb easily. As a result he has performed solidly for the flocks where he has been used. We have retained many females within our Flock and mated these with Special Brew producing some pleasing results .