The Kimbolton Flock welcomes the opportunity to discuss your specific requirements for the 2023/24 breeding season and beyond.
Top quality stock will be available either direct from farm (our preference) or at National and local club sales during the summer.
Potential purchasers are encouraged to visit to view the sheep in their normal environment and also see the families they are produced from. This is an opportunity not to be missed as you will see everything on farm rather than just what has been taken to a sale.
In addition to purchasing stock we also have a fantastic choice of semen that is available to purchase from the following Rams, click on their names to see their pedigree and performance recording information:
Eagle was a stand out son of 7,000gn Cobra. Long with top growth rate, solid muscling and a great gigot. Has sold sons to £1,260.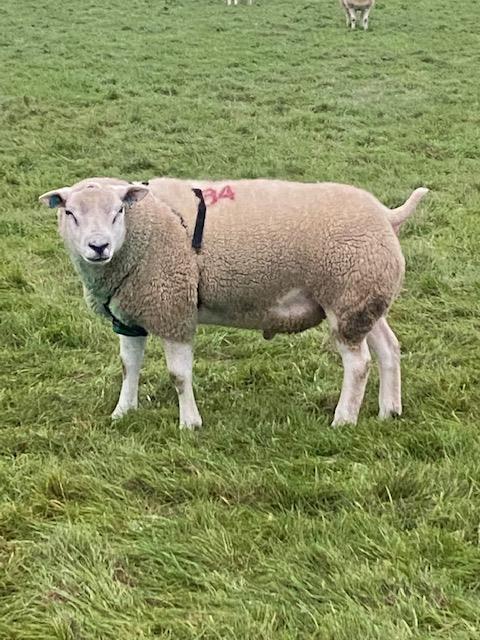 D-Day was purchased because he was forage reared and had excellent carcass and easy lambing breeding values.  He has sired lambs that are born easily and he will be used again.
Despite the difficulties due to Brexit D-Day has been successfully exported to Holland but limited semen is available for UK use.
An exceptionally long, correct ram, Dynamite is by 40,000gn Garngour Alabama whose female line has done so well in recent years. Dynamite has very well balanced EBV's and looks the part.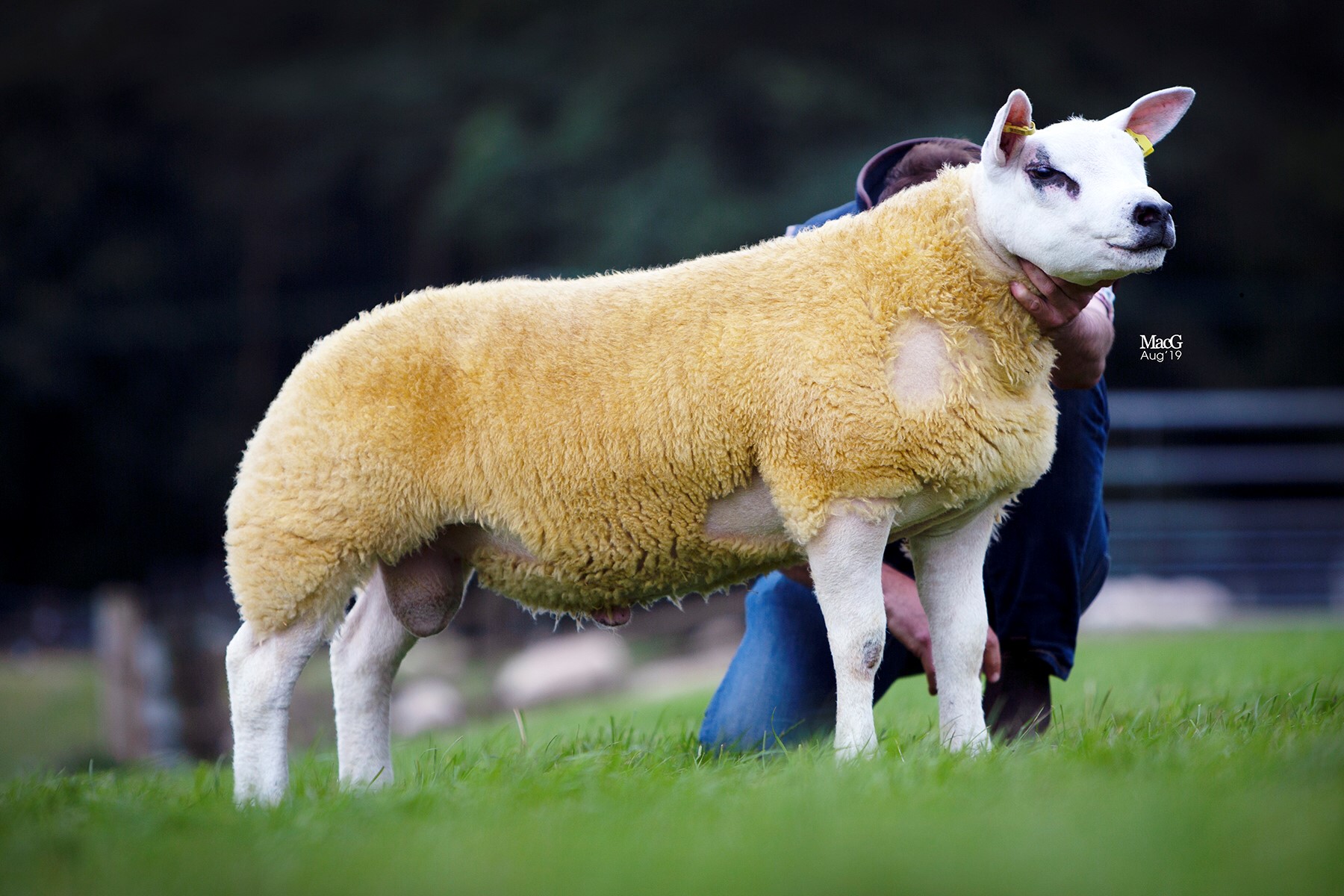 Cobra was in Paul's opinion the stand out lamb at the  2019 Scottish National Sale. A long, hard muscled ram with plenty of meat as well as having breed character.
Sired by 26,000gn Sportmans Benchmark (who is out of the Cowal ewe that produced 125,000gn Sportsmans A-Star), Cobra's dam is by 60,000gn Strathbogie Yes Sir.
We were fortunate to be able to purchase him jointly with the Avon Vale and Stonebridge Flocks for 7,000gn.
His first crop of lambs have been outstanding and have sold to a top of 1,850gn.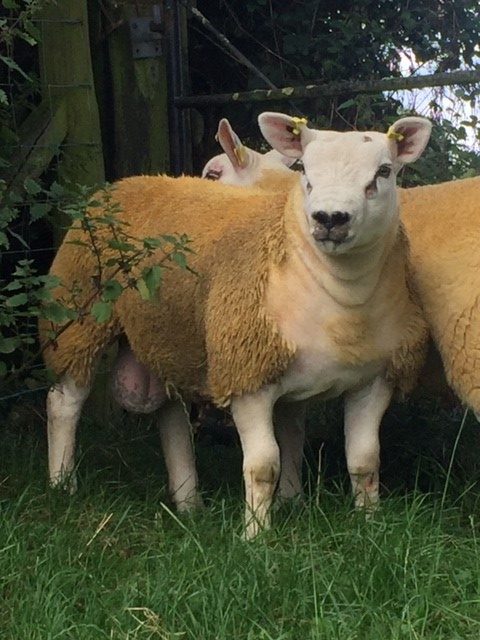 Sired by 40,000gn Garngour Alabama, Class Act is an upstanding, shapely solidly built ram with some power.  Much admired by all visitors Class Act won Top Stock Sire in the Gloucester & Border Counties Club Flock Competition in 2019. The picture above was taken the morning after the trip back from Lanark where he was purchased.
Ace is a sharp looking, well muscled son of Hollyford Vroom Vroom. He has won shows and produced some excellent lambs with sons selling to 5,800gn.
He sold at the English National sale in 2018 for 3,400gn (video below) and was much admired. https://www.facebook.com/britishtexel/videos/2246491465381002/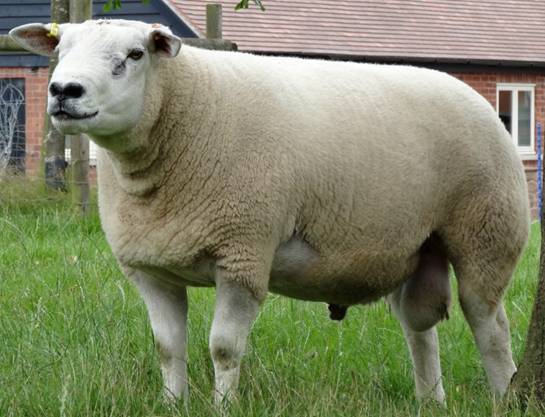 HUGE gigots a consistent performer, sold sons to 2,100gn at the English National Texel Sale
However the best way to ensure you can get what you want is to make contact and arrange a visit to view the animals and the system that they are reared in.
You will be very welcome.