Today saw the Kimbolton Flock take eleven of its most promising Ram Lambs to the SRUC mobile CT Scanner that was located at the University of Nottingham.
The Rams taken had already been muscle depth and backfat scanned using ultrasound scanning earlier in the week and the animals selected for full body CT Scanning were those that had the most promising results.


2014 Ram Lambs enjoying some supper the evening before their trip to Nottingham

CT scanning allows us to more accurately identify the best animals in our flock for breeding purposes. This means that our buyers can be confident that the genetics contained within our rams will help them improve the carcass quality of their own lambs. This has a significant impact on their profitability as out of specification lambs are worth far less than ones that hit the required specification.
During the scanning process the sheep are sedated and fitted into cradles prior to being taken through the CT scanner.  Once they have been scanned they are left quietly to recover from the sedative before being returned to the fields that they recognise and call home.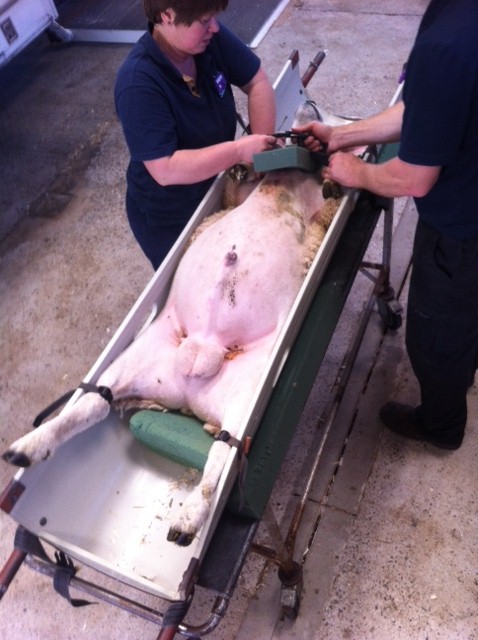 The final results are anticipated in the next few weeks and will predict
Carcass tissue weights and %
Killing out %
Muscle to bone ratio
Muscle to fat ratio
Gigot shape and eye muscle area
The Rams taken were
PPK1400385 view at BASCO Search
PPK1400391 view at BASCO Search
PPK1400395 view at BASCO Search
PPK1400397 view at BASCO Search
PPK1400403 view at BASCO Search
PPK1400406 view at BASCO Search
PPK1400417 view at BASCO Search
PPK1400419 view at BASCO Search
PPK1400423 view at BASCO Search
PPK1400440 view at BASCO Search
PPK1400444 view at BASCO Search