Well the Phantom has certainly been enjoying the spotlight in recent weeks. It wasn't enough for him being a hit on social medial, now he is appearing  in the printed press and on You Tube too!
His newspaper career began when his picture was included in the Hereford Times along with an appeal from a Lady to find out what this "mystery breed" was.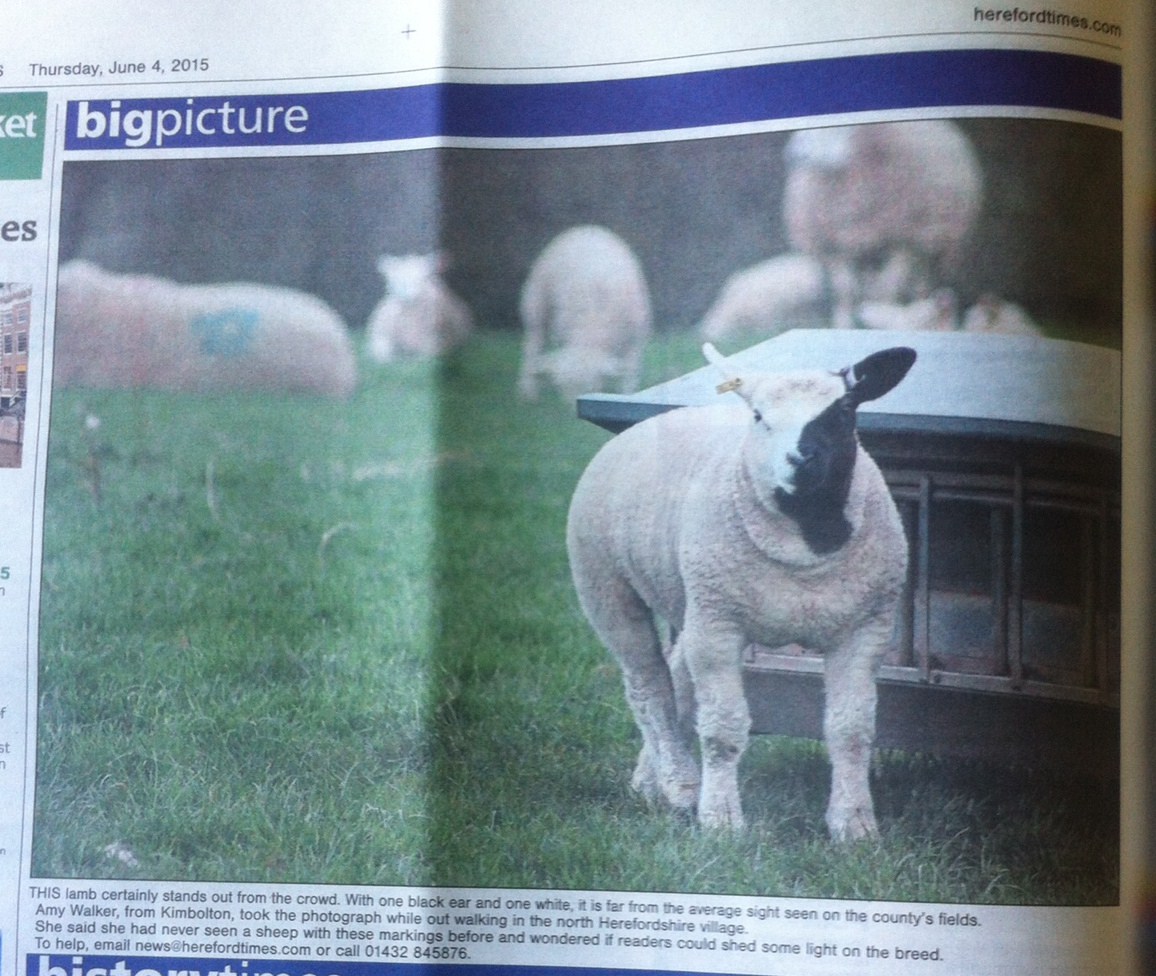 The following week a further article appeared following an interview and this was picked up by the National Press.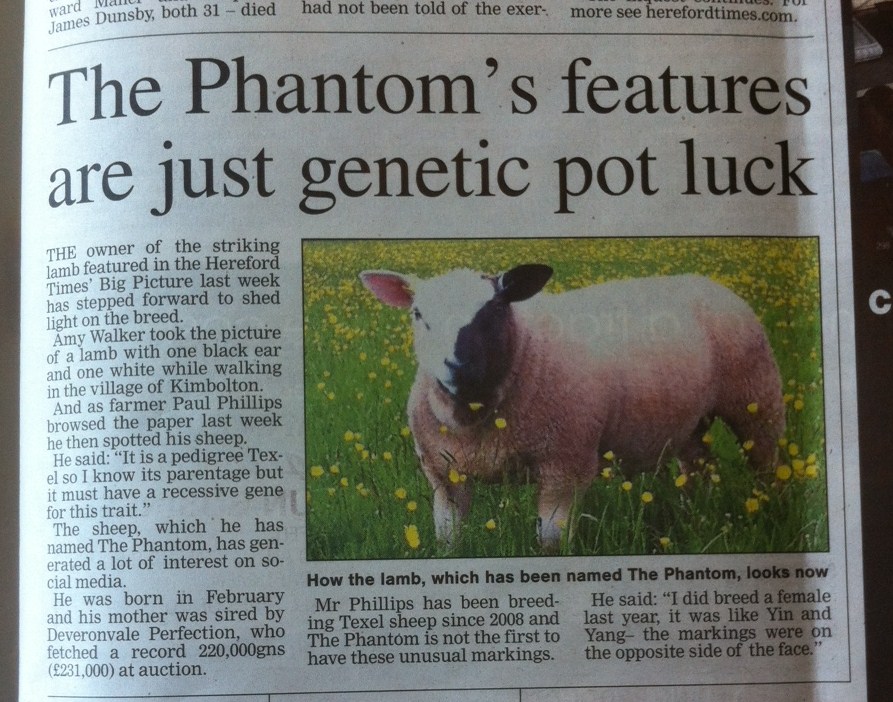 Appearances in the Daily Mail, Daily Express, Daily Mirror and The Portsmouth News have also been followed up by his appearance on You Tube (or should that be Ewe Tube!)
We will soon be deciding where to sell the Phantom, so if you would like to buy something original and different please get in touch.