We are proud to announce that Kimbolton Voyager has been selected as one of only six live service Texel Rams , for inclusion in this exciting project this year. Voyager was not only selected due to the accuracy of his figures and his connectedness, but also because he had the highest % muscle in the leg of all Texel lambs CT scanned in 2014. He is a son of Avon Vale Real Deal  (Top Recorded Senior Sire of 2013) out of a home bred ewe by Roxburgh Spitfire (Top Performance Recorded Ram Lamb of 2011).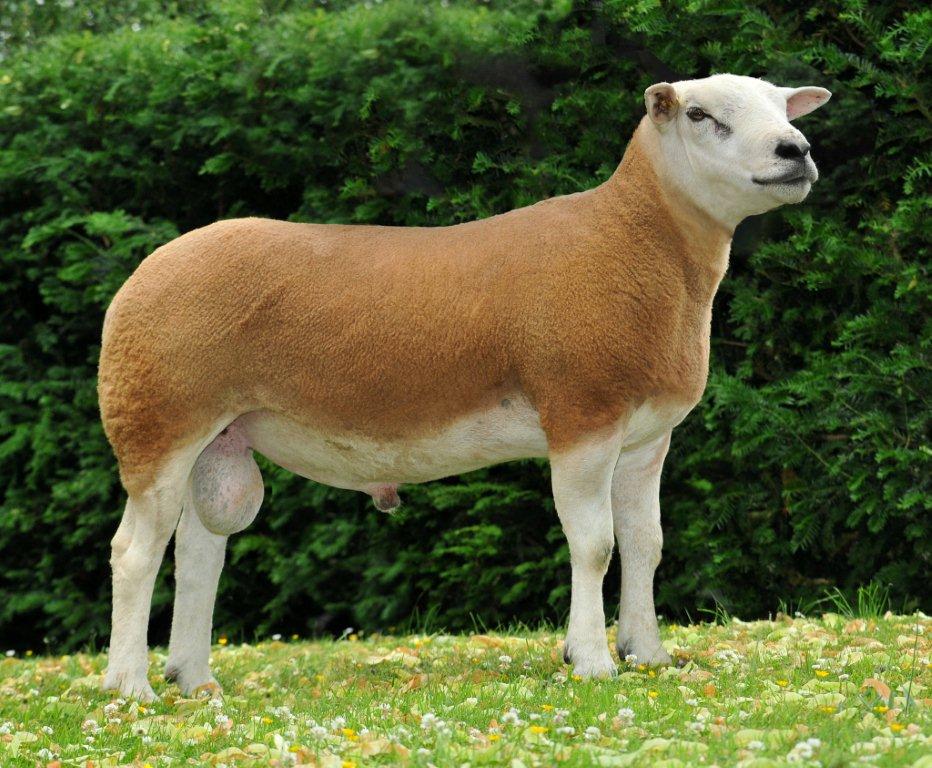 Ram Compare is a two-year pilot project financed by AHDB Beef and Lamb, Hybu Cig Cymru – Meat Promotion Wales (HCC), Quality Meat Scotland and Agrisearch, with support provided by the Sainsbury's 'Big Data' Agriculture R&D Grant Scheme, Randall Parker Foods, Dunbia and Scotland's Rural College (SRUC).
The project is designed to trial strategies for capturing commercial data on slaughter lambs in the UK sheep industry. It will be similar to central progeny tests that are taking place in Australia, New Zealand and Ireland. The first stage of the project involves developing a network of six commercial farms that will use artificial insemination (AI) and single-sire mating to produce a crop of over 500 lambs per farm per year. In the UK sheep industry the sire of slaughter lambs is not usually known, so this approach will enable sire information to be collected.
Data from their lambs will be collected through to slaughter. This data will be evaluated to see whether its inclusion in the rams' genetic evaluations identifies differences between sires and improves their accuracy. A ranking of the tested rams, based on commercially important traits, will be generated at the end of the project in 2017.
Speaking after news of his Ram being selected was received Paul Phillips from the Kimbolton flock said "We were delighted that Voyager had been selected for inclusion in this project as there was very strong competition.  Our breeding strategy is focussed on producing superior genetics that are designed to deliver fast growing, well muscled lambs for the commercial producer. This trial, which involves organisations from right across the supply chain, provides an excellent opportunity for our genetics to be tested and directly compared to other breeds. We look forward to keeping up with developments and seeing the final outcomes".