The Kimbolton Flock was proud to be asked to provide four gimmers for display on the Texel Society stand this year at this key Industry biannual event.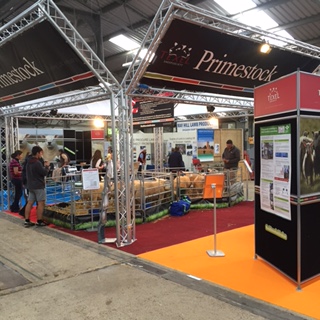 Of the ewes selected three were by Kimbolton Va Va Voom and one by Cambwell Viceroy II. They displayed all of the key characteristics of the modern commercial Texel, functionally correct, easy fleshing, with narrow heads. They were performance recorded, with all of them easily being within the top 1% of the breed.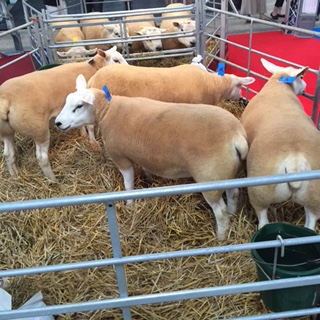 The stand was incredibly busy throughout the day and a competition to win a weigh crate by judging the sheep in order, received over 600 entries!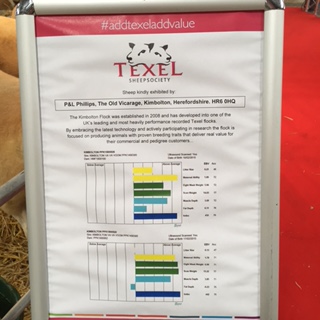 We would like to thank everyone that came by and spoke to us, your comments and positive feedback was very much appreciated.
Next stop – Burwarton Show and Tenbury Show!