One of the benefits of having a Texel flock is that you get to meet and interact with other Texel breeders not only in the UK but from all over the world. This provides an opportunity to learn and share experiences. A great example of this was that we were thrilled to welcome visitors from Argentina recently.
In 1977 José Plumet established the Cabaña EPU CLA Texel flock near Buenos Aires, this was the first Texel flock in Argentina and since its inception he has enjoyed great success, now being joined by his son Javier who is continuing to ensure the flock is at the forefront of the Argentinian sheep industry.
The superior carcass attributes of the British Texel have improved the quality of prime lambs produced in Argentina and the Plumet's have a large number of loyal repeat customers to sell their breeding stock too who are also benefitting from their vision and hard work.
In the last two years they have spent time setting up a pioneering import of embryos and semen from some well known flocks in the UK. The first embryos are due to be born in 2023.
Contained in the genetics they selected was some Kimbolton breeding so we were honored that they chose to spend some time during their UK trip visiting us to find out more about what we do.
If you are interested to know too, feel free to get in touch.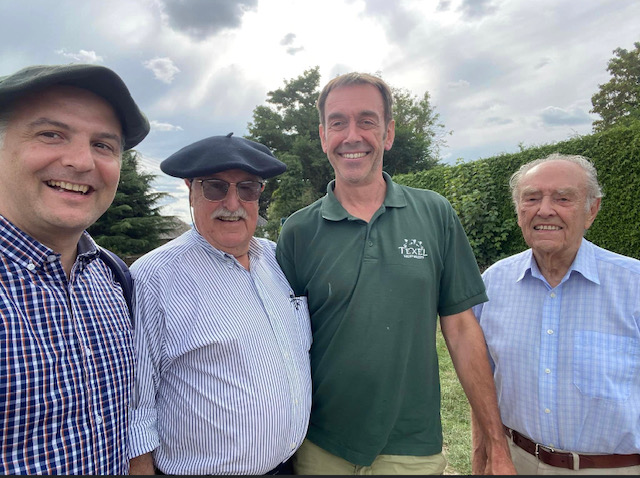 Update – A recent YouTube video for Modo Ovis by José Plumet shows some of the video taken during the visit.