If you are looking for some quality Texel's to purchase this year you have come to the right place!
If you go to the "For Sale" tab you will be able to download a list of animals currently for sale which represent a wide range of types with some outstanding EBV's on offer.
Please feel free to call us to discuss your requirements, we prefer to sell straight from Farm as you have the opportunity to view the system that these animals have been produced on. This is something that we feel is very important and not something you get to see when you buy at auction.
We look forward to hearing from you.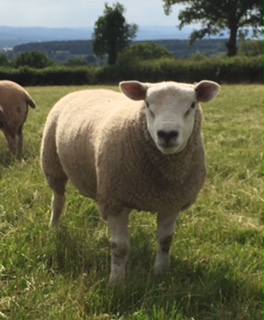 PPK1500527 relaxing in the sun!